A propos de l'auteur Odmade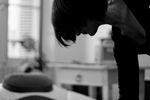 Email : Contactez-moi
Site Web : http://crocobook.blogspot.com/
Pays : France

Quelques mots sur moi
I'm french Artist /2D animator. I have worked on various fields of animation like design, animation cut/out, supervising...
I like to learn more and more, and more, and more and... challenge!!...

My experiences:
_NOW: Animator in Bee Square
-2007: animation on Atomic Betty, saison3
-2008: Design on Bunny Maloney for Moonscoop
-2009: animation on Ovnis, Trondheim
- Animation on Wakfu (Paris)
-2010: Design on Pigly, project of serie.
-2010: Illustration on "Pasteur" and animation with After Effect
-2011: Traditionnal animation with Flash on the feature film "Le Tableau" of Jean-François Laguionie
-2012: Lead animation and Background on KawiPark, Antefilms studio.
-2013: Flash artist for East Side Games in Vancouver
-2014: Animation on Peanuts in Angoulême at Normaal studio.